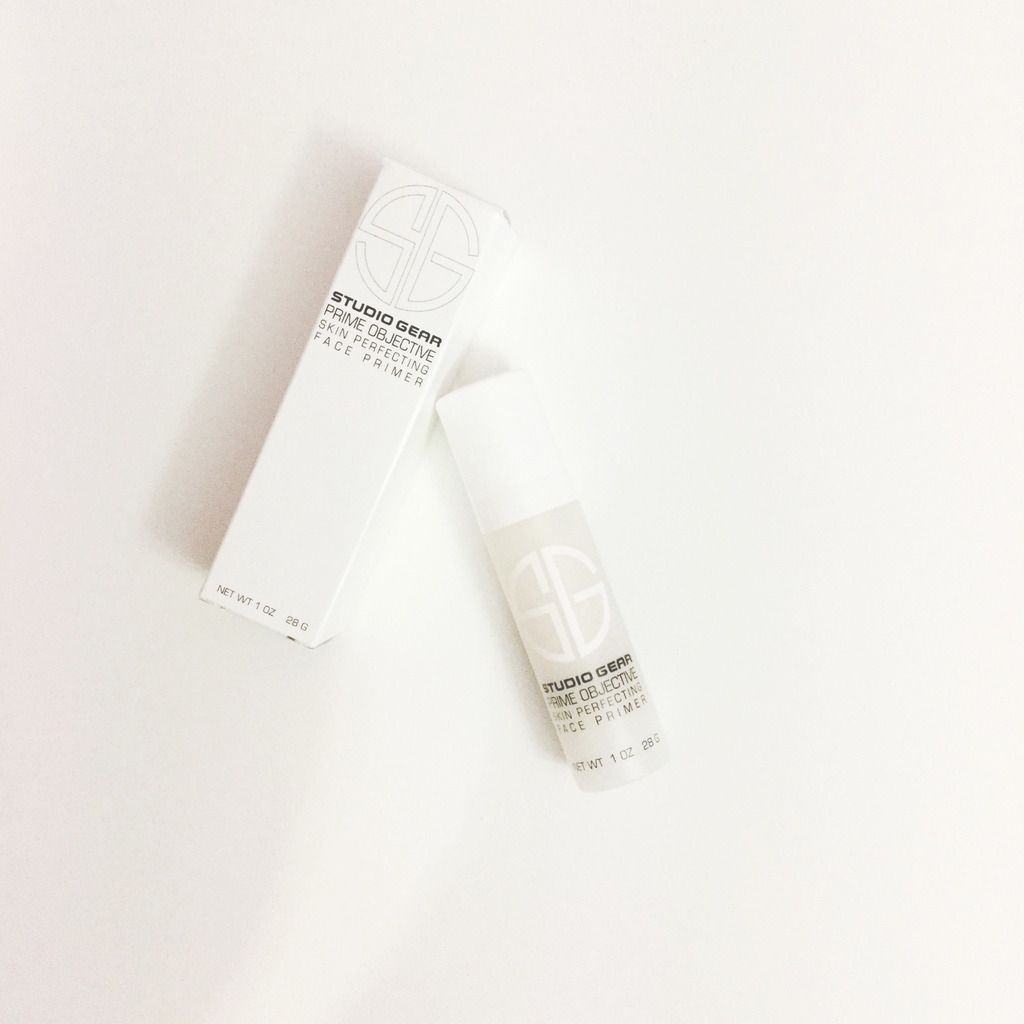 Acne. Hyper-pigmentation. Redness. I have it all.  So I love trying out new products that have "skin perfecting" features.  The Studio Gear Prime Objective Skin Perfecting Face Primer definitely fit this description.
This primer is very similar to Smashbox Photofinish.  Both products have a gel-like texture, no scent, and blends beautifully in to the skin.  My skin feels noticeably softer and smoother after applying this product.  I've been using the Rimmel London Wake Me Up foundation and this foundation is quite dewey on my combination skin, but this primer really helps this foundation stay on my face and not break-up throughout the day.  Trust me, patchy looking cake-face is never going to be a trend.  With foundation, you want your skin to look even toned and smooth.
Plus, whenever I apply this product on my face, my concealer stays put.  It does not crease or get patchy throughout the day.  I mean seriously, it is stuck like glue and that is one thing I'll be happy to have stuck on me.  Because the gum stuck on the bottom of my new shoes does not make me happy and it also NEVER comes out.  You'll always have that small little patch that you couldn't pick off.  Anyway…let's get back to the primer shall we?
So, I love how this product keeps my face looking fresh longer without having to apply ridiculous amounts of setting power throughout the day.  Plus with setting powder, you'll easily become cake face by the time 5 O'clock rolls around.  Not to mention, who has time for touch-ups anyway?  Even with dewey foundations, I know I won't look like an oil slick if I applied my prime objective primer that morning.
The Prime Objective also doesn't break me out.  During that special time of the month, my skin had huge breakouts and this primer layered beautifully under my concealer.  My breakouts healed relatively fast and I don't know if it was the new toner I tried or this new primer but I'm not changing anything in my skin routine.  If it isn't broken, why fix it?
What's your favorite primer?
**Disclaimer: I received this product free for reviewing purposes.
All opinions expressed are my own.**