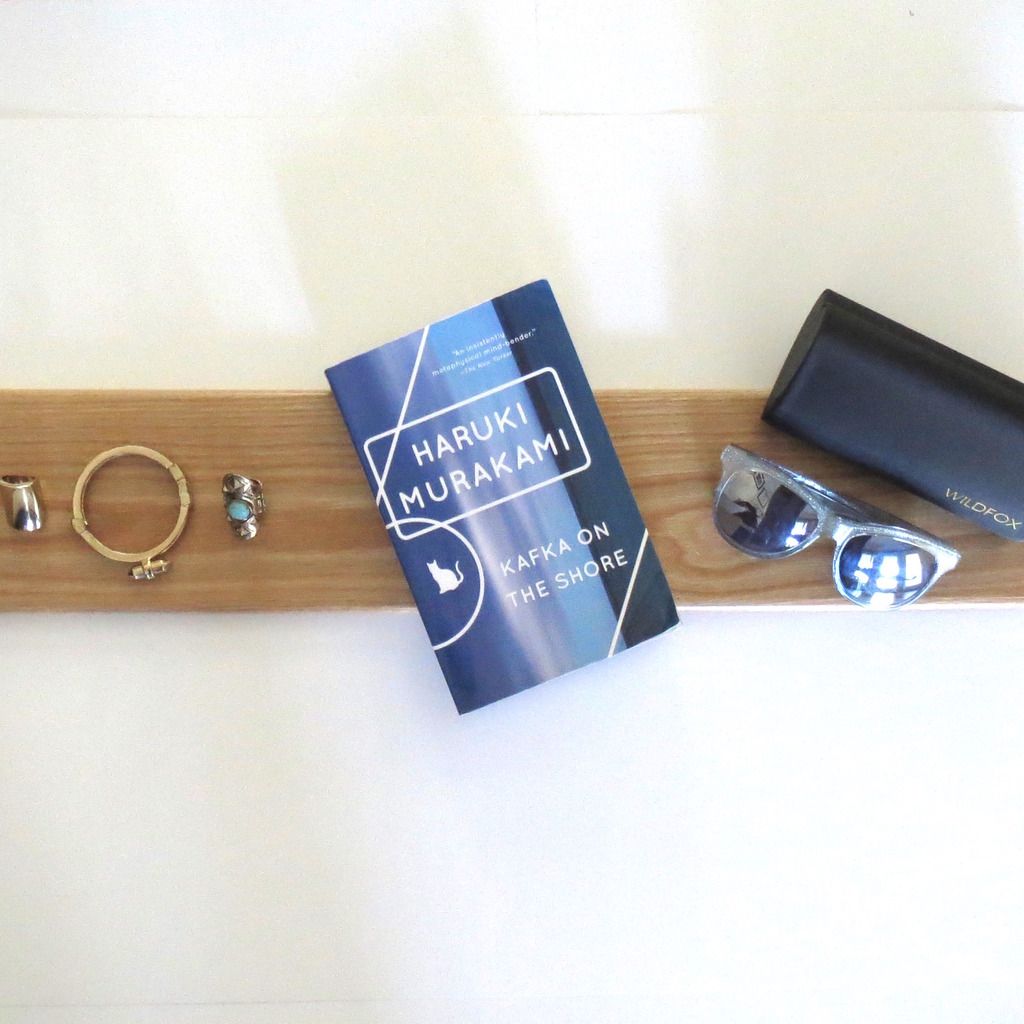 I first found out about Murakami's book from Clothesencounters favorites video.  She recommended 1Q84. Jenn has amazing tastes in books so I had to buy it.  While I watched the video, I looked on Amazon for the book.  Then, after reading 1Q84, I couldn't stop. I need more Murakami books.
Murakami is an amazing writer.  In his books, the settings and character development are always detailed and amazing. He plays with complex ideas and presents them in a very well thought-out manner. So, here's my review of Kafka On The Shore.
The Main Characters: Kafka and Nakata
In this novel, Murakami plays with the concept of time and memories.  Like many of Murakami's books, he focuses on two characters.  Kafka Tamura and Nakata are the main characters of Kafka on the Shore.
The readers follow young Kafka Tamura as he runs away from his home in Nakano Ward to the mysterious library in the outskirt of town.  After he runs away, strange things start happening around town.  In the center of these strange things is Nakata. He is an older gentlemen that can't understand all the things that happen to him. So, Nakata simply accepts everything without question.
Kafka and Nakata's Friends
Along the way, the two make friends that help them through their journey to self-discovery.  The first friend is an attractive young girl named Sakura.  He has an immediate attraction to her and quickly develops an odd sibling relationship with her.
But when Kafka wakes up covered in blood one day, he runs away (again). He leaves Sakura a note and continues on his journey.  Kafka's love for reading leads him to a library where he meets Oshima.
Oshima is an employee at the library that Kafka learns to confide in when dangerous circumstances start appearing. He works at the front desk and greets every person coming in.  He has a love for music and philosophical topics.
At the library, Kafka also meets Miss Saeki.  In the story, Miss Saeki is a quiet woman.  She keeps to herself and usually stays in her office unless she's giving people a tour of the library.
However Kafka's feelings toward her are unsettling.  In other words, he's young and confused.  So he goes out to search for answers.  But his search quickly got him tangled in situations he shouldn't be in.
Conclusion: The review of Kafka on the Shore
Murakami weaves a beautiful story about the fluidity of time, growing up, and discovering one's purpose in life.  Every character has a past and in these pasts, Murakami creates characters that are genuine and captivating.
Murakami weaves these different stories together in a magical way.  His method of writing takes you on a journey through the eyes of a variety of characters.  The character's stories blend seamlessly together.  And funny enough, the adventure for this book starts at a library.
Murakami's Kafka On The Shore is definitely a book worth re-reading. My descriptions are kept purposefully vague because I don't want to give spoilers! But this book is definitely a page-turner. After the reading the book, you'll question, "What is truly real?"
What book would you recommend reading?