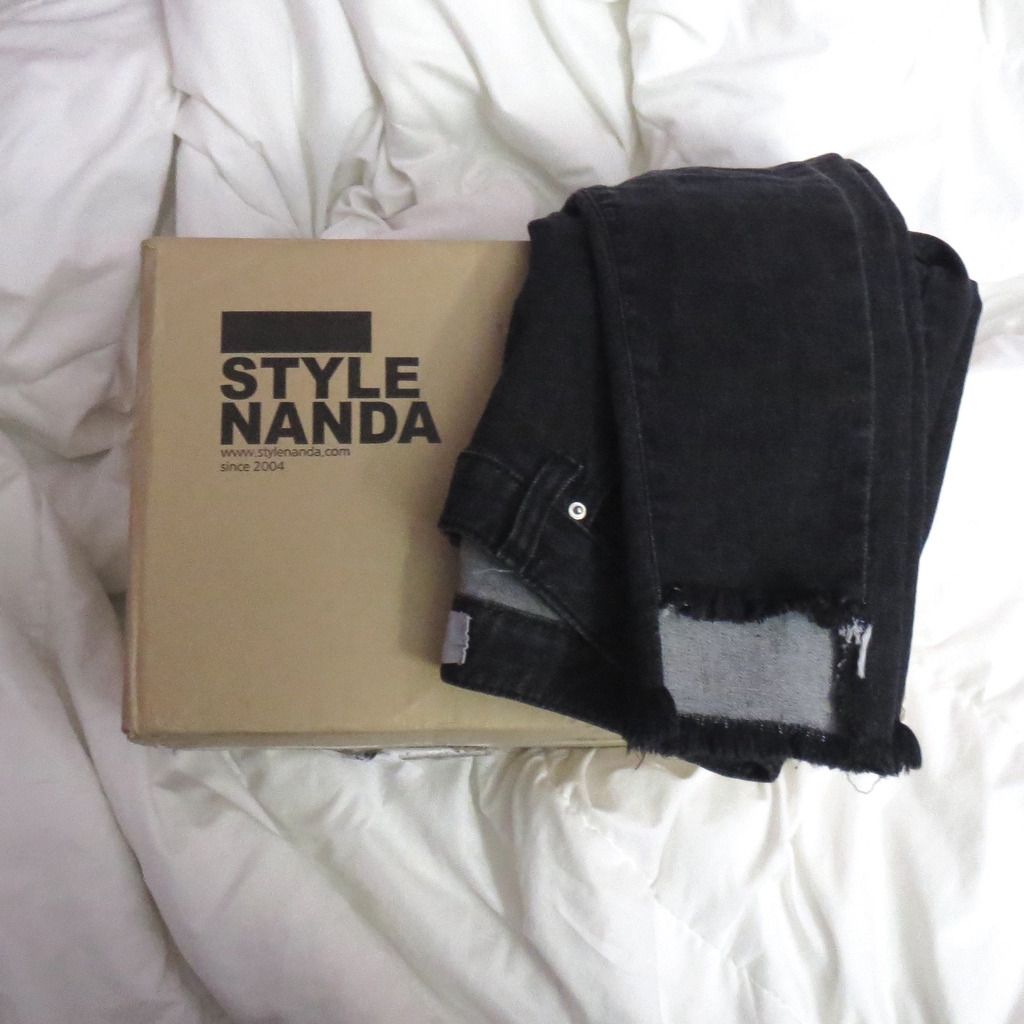 Korean beauty and fashion is the BEST!  I'm in love with everything.  Unfortunately, I live in the US so it's pretty hard to buy Korean stuff without being charged an insane shipping fee.
It's awesome that TONY MOLY, BELIF, Dr. Jart, LANEIGE, and a few other Korean beauty brands can now be found at Ulta, Sephora, and Target.  But Korean fashion is still very hard to find in the US if not impossible to find.
After hours of browsing the almost too cute to be real pictures of Korean fashion, you click add to cart and just as you're about to click "check out," your heart stops.  You see the $60 shipping charge and you slowly close your web browser.  Your dream of shopping Korean Fashion Websites without shipping fees seems impossible.  After hours of window shopping, it seems like you're just going to have to find "inspired" pieces at Forever 21 and H&M.
BUT I'm here to tell you that there are Korean Fashion Websites Without Shipping Fees. Yes, they aren't the unicorns of the fashion industry anymore.  They're real.  Seriously!
So, I have compiled a list of sites where you can shop for all your favorite styles on Korean Fashion Websites without shipping fees.
The 5 Korean Fashion Websites Without Shipping Fees
First on the list is my one and only love.  Stylenanda.  There aesthetic and style is just perfect!  They can do no wrong in my eyes.
Stylenanda has a great selection of 3CE cosmetics.  3CE is awesome and many of their products like blushes are under $15 and they're nail polishes are all under $8!  When I saw this, I think my brain just melted.  Trust me, it took a lot of self-control to not buy one in every color.
Many Stylenanda pieces are under $40 which is amazing!  On the Stylenanda site, you get free shipping with a purchase of over $200.  I know that seems like a lot but for me, it's worth it.  If you're looking for trendy items, you won't get any better than Stylenanda.  Korean fashion is generally two years ahead of the US and the UK so grab these pieces up and be the true trendsetter!
TIP: Watch for sales!  They just had a 30%-50% off apparel sale!  (I was impatient and already placed my order- so I could have saved like $20…)
Best Budget-Friendly Korean Fashion Websites Without Shipping Fees
If $200 is out of your budget, then ASOS will become your best friend.  They sell a few pieces from Stylenanda now and they have free shipping over $50 plus FREE returns.  Yes, you read that right.  If it doesn't fit or look right or you just changed your mind, you can return it.  Thank you ASOS for stocking Stylenanda.
A recent discovery is Kooding.  It's like a Korean marketplace with lots of trendy Korean brands such as CHUU.  For orders, over $75 you get free shipping!  CHUU is famous for their -5kg jeans.  I desperately want to get my hands on a pair!
**They're called loose weight jeans on the site, if you're searching for them on the Kooding site.
On the CHUU site, there will be an $8.99 shipping charge (no matter how much you spend).  Which actually isn't that bad compared to Aland's insanely high shipping charges.  I was looking at buying a bottle of sunscreen and the shipping charge was $40.  If I bought the sweater I wanted with the sunscreen, the shipping charge was $60.  WHAT??!??
Aliexpress and Ebay also sell a lot of Korean fashion stuff, but I would stick to head accessories on these sites.  The sizing can be off and the material of some of these clothes can be very hit or miss.  But the prices are super affordable so if you don't mind losing a few dollars then go ahead and buy it.  Who knows? It might be one of the good ones.
Aliexpress and Ebay Reviews
From Aliexpress and Ebay, I've bought beanies, a hat, headbands, tank tops, and bralets.  Overall, I'm pretty satisfied with my purchases but here are the full reviews of each product.
I bought the super trendy, "Bad Hair Day" beanie from Ebay for $3. The material of the beanie is very similar to the ones they sell in Forever 21.
For the hat, it's super structured and made of a weird felt-plastic material. But what should I expect for $3?  It's cute for pictures or as decor for your walls.  You just can't really wear it out without feeling like you're wearing one of those Luck of the Irish green hats from Party City.
For those super cute bunny ear headbands, Aliexpress and Ebay are perfect.  I've bought five so far and they cost less than a $1!  They're not the best quality but they look really cute.
The tank tops I bought from Ebay were actually pretty soft.  They were just a really awkward length, so I cropped it.  But other than that they were surprisingly good.  Sometimes on cheap clothing sites, it lists the material as cotton blend and you get a very itchy material that feels quite strange.
The bralets I wouldn't really recommend buying from Ebay.  I bought knock-off Chiyo tops from Ebay and they are cute, but almost impossible to put on unless you're and XS or S.  And the  material is really flimsy so they're semi-see-through.  The thing that really bugs me is that you can see the pads in the bralet.  Plus, one of my bralets came with a bent pad so I had to replace it with one from my swimsuits.