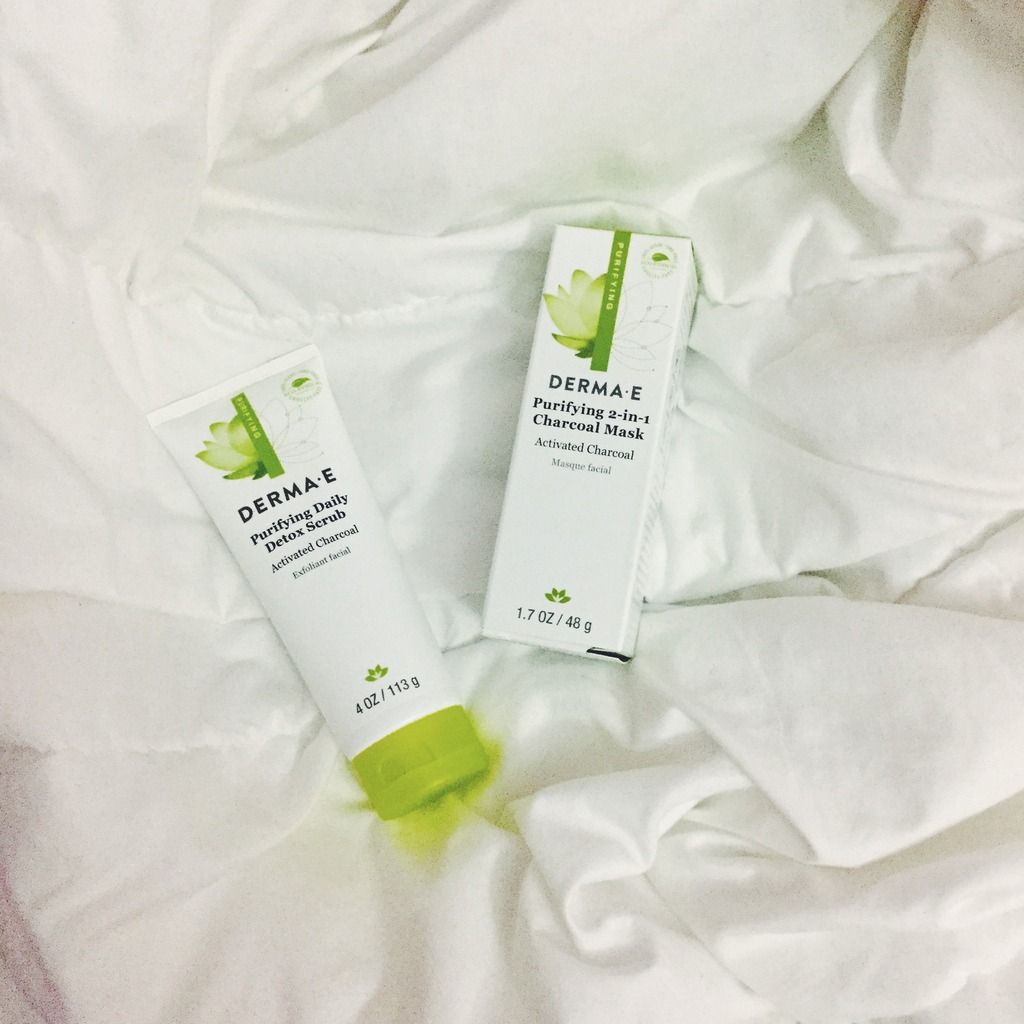 I'm guilty too.  I'm getting better at removing all my makeup every night and applying moisturizer.  But there's this one step that I always forget and that is exfoliation.
The Most Important Skincare Step: Exfoliation
There are three reasons why exfoliation is an important skincare step.  The first reason is exfoliation removes dead skin cells.  Secondly, it prevents and cleans out clogged pores. Plus, exfoliation revives dull skin.
Exfoliation can seem scary especially for people with sensitive skin, acne prone skin, or dry skin.  People with sensitive skin shy away from exfoliation because harsh exfoliation irritates your skin.  There is a common misconception with exfoliation.  Many of us associate exfoliation with little tiny beads that you rub against your skin to get ride of the dead skin cells, but this isn't always the case.  There is actually chemical peels that are super gentle and exfoliate the skin.  Or pre-soaked pads with chemicals that can help skin shed off dead skin cells without stripping the skin.  This type of exfoliation is also great for people with dry skin because who likes that really weird tight feeling you get from using harsh cleansers and exfoliants?  Some people with acne prone skin like these exfoliants too.
My Favorite Exfoliants + GlamGlow Dupe
Personally, (especially after a bad breakout) I prefer a physical exfoliant because I feel like it helps with skin circulation which will help me skin heal better while the exfoliants prevent hyper-pigmentation from the spots.  Lately, my favorite physical exfoliant is from DermaE.Their Purifying 2 in 1 Charcoal mask is a mask and exfoliant in one!  I love two-fer products.  The mask is actually quite similar to GlamGlow SuperClearing Mud mask, so if you're looking for a dupe.  This is it!  The only difference I found between the two is that the exfoliant in DermaE is a bit harsher than GlamGlow, but they both leave my skin feeling soft and smooth and helps control breakouts.  So, I'm in love because saving money is always awesome!
The Purifying Detox Scrub from DermaE is also fabulous.  It's very similar to the Soap and Glory Face polish that I love.  It's a much gentler scrub that can be used multiple times a week. When my skin is relatively clear, I love using this to help revive my dull winter skin.  The cold weather has definitely taken it's toll on my skin.  Right now, I'm in love with this scrub and bronzer because it gives me that summer glow I love (even in 20 degree fahrenheit weather).
**Disclaimer: I received the DermaE purifying detox scrub and charcoal mask free for reviewing purposes.
All opinions expressed are my own.**
P.S. I added this post to the VA Bloggers Friday Link-up!
Check out other great #RVA bloggers on there!