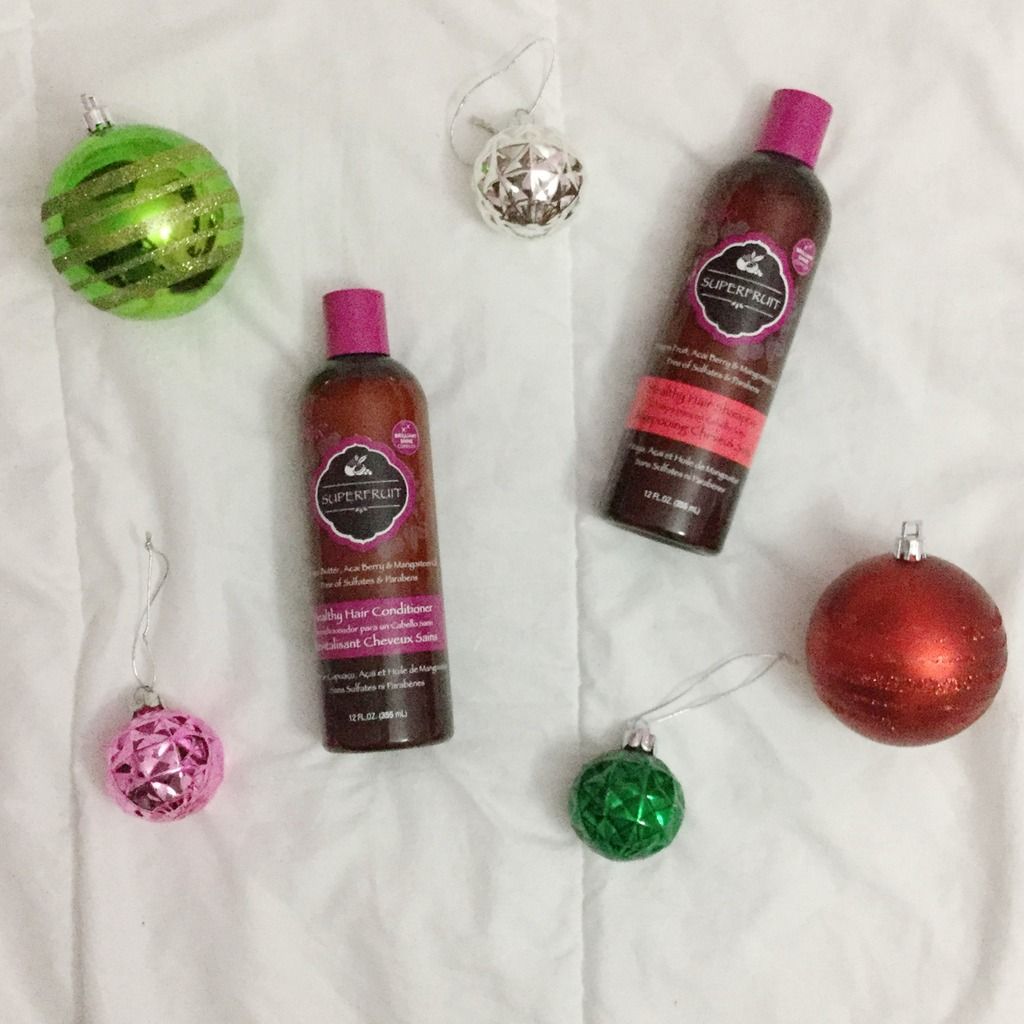 After a summer of pool days, beach vacations, and long days in the sun, dry hair is inevitable. And with sweater weather in full force, my hair is getting staticky. It sticks to my face, stands up at the ends, and looks dull at the roots and mid shaft. I tried so many things to get rid of dull hair, dry hair, and brittle hair.  But nothing worked.  I spent hours on google and Pinterest looking at various homemade hair masks.
Over the passed three months, I've used Argan oil, coconut oil, and treatment masks. But nothing can combat my dry hair.  Instead these oils just leave my dry scalp and dry hair, greasy at the ends with a less than impressive shine. But when I tried Superfruit's healthy hair shampoo and conditioner, I saw instant results. After washing with the healthy hair duo, I let my hair air dry and it was noticeable softer and had a healthy shine to it. Plus, the shampoo smells amazing. The scent reminds me of cranberries which makes it perfect for this time of year!
I would definitely recommend this product to any one with dry  hair or dull toned hair. If you have oily hair then this product will definitely give your hair a healthy shine. however with oily hair be careful of day 2 hair, your hair can get greasy at the roots with this healthy hair duo. To prevent that, just spray some dry shampoo in to your hair the night before and in the morning. Your hair will maintain its style and it'll look and smell clean. Plus, the hair brush has various sized bristles so it'll detangle your hair without pulling it.
What really makes this shampoo and conditioner fabulous are the ingredients. It's made from Acai berries which give it a great cranberry scent. Plus the duo has mangosteen oil to give moisture and shine to your hair. The shampoo and conditioner contains no sulfates or Parabens.
Whats your favorite shampoo?
**Disclaimer: I received the shampoo and conditioner free for reviewing purposes.
All opinions expressed are my own.**