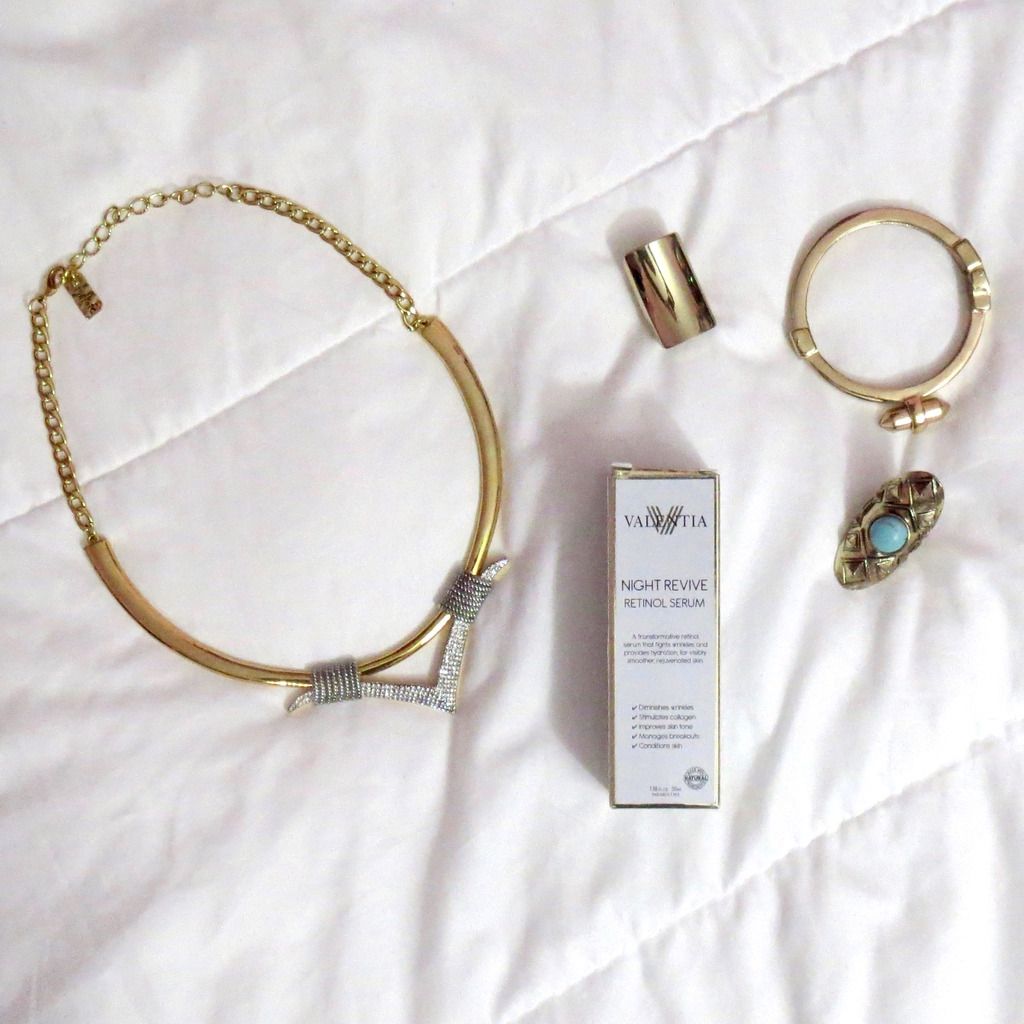 My first encounter with Retinol was in Middle school when my doctor prescribed a retinol cream for me to apply to my face every night.  At the time, I was nowhere near perfect skin.  My face was covered in little red dots, especially around my forehead and cheeks.  He told me that the retinol should treat the little bumps.  So, I applied the cream every night and sure enough, the little red bumps started going away.
The Benefits of Retinol
Little did I know, cystic acne was around the corner and my journey to perfect skin was just starting.  In the passed few years, I have learned that retinol is great for treating acne because the rejuvenating properties of Vitamin A can keep pores clean, therefore reducing clogging.  Clogged pores leads to blackheads and red, inflamed zits, so this exfoliating property can help keep skin clean, clear, and vibrant.  Vitamin A is also great for plumping up cells for more youthful skin. All this simply means, these are the ingredients you NEED for perfect skin.
I apply the Valentia Night Revive retinol serum every night after cleansing my face.  The gentle exfoliating properties of Vitamin A and retinol treat hyper-pigmentation while also keeping my skin soft and smooth.  My first step towards achieving perfect skin!
As with any beauty products, my mother had to give this retinol serum a try.  My mother loves her serums.  Her current favorite is a vitamin C serum. She couldn't wait to add this retinol serum to her nightly routine.  Now, she applies the vitamin C serum in the morning and Valentia's Night Revive retinol serum at night after cleansing and toning.  My mother has perfect skin.  It's always super smooth, hydrated, and completely blemish free.
For me, the night revive retinol serum helps acne scars heal quicker.  For my mom, the retinol serum makes her skin look plumper and more radiant.  The retinol serum helps with my mother's biggest fear: wrinkles!  Whether you're looking to treat acne scarring or wrinkles, retinol serums will be the perfect addition to your skincare routine for perfect skin.
Bonus Review
The texture of this retinol serum is slightly sticky at first, but once it is applied to the skin, the product is absorbed quickly in to the skin.  For us, the secret to perfect skin is a great serum.  Get your hands on one ASAP!
**Disclaimer: I received the Valentia Night Revive Retinol Serum free for reviewing purposes.  All opinions expressed are my own.**