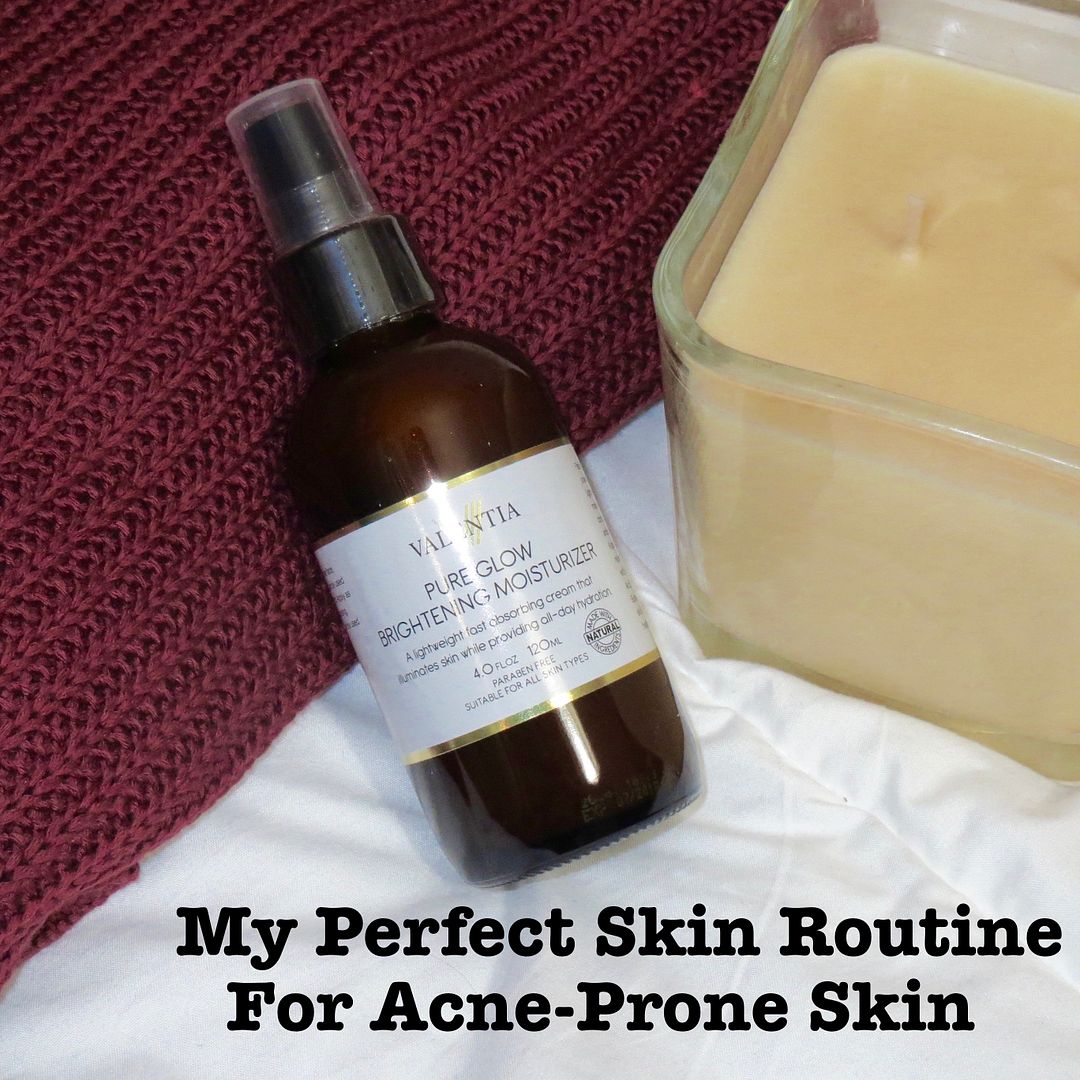 What's up everybody! I'm back with a "new" skin routine.  I've made some minor changes and wanted to share some of my favorite products with you.
The Breakdown: My Perfect Skin routine
Wash face TWICE a day with deep cleaning cleanser
Morning: apply tea tree oil all over face, concentrating on areas with blemishes
Night: apply Benzoyl peroxide spot treatment all over face
Apply moisturizer
FINISHED!
Before we get in to all the details of my skin routine, let's dive in to my skin story.
My Skin Story
I've been battling against cystic acne since I was in 7th grade.  It actually hurt to wash my face and instead of being gentle with my skin.  I dried it out.  I applied the clean and clear spot treatments three times a day and my skin started flaking.  But my acne looked less inflamed so I continued with the treatment.  Applying moisturizer to my skin back in those days actually hurt.  It actually burned because my skin was so dry.  A few more weeks passed and the acne got worse.  The pimples were larger and even more inflamed.  So, I just stopped doing anything.  I stopped using the cream and just gave up.  My confidence was shot and I avoided mirrors as much as possible.
When I was in high school, my mom finally took me to a dermatologist and after a few appointments and follow-ups we found what worked for my skin.  It was low percentages of benzoyl peroxide and sulfur.  My skin cleared up.  It's not permanently clear but I don't break out as much anymore.  I get the occasional large zit here and there but only during certain times of the month.
Here's how I keep my skin relatively clear.
My Skincare Routine
For me, the perfect skin routine starts with the Biore Charcoal cleanser every morning and night. Simplicity is key for me.  As much as I want to start one of those 10 step skin care routines, I know I'm too lazy to actually keep up with those.  My perfect skincare routine must be simple or I won't do it.  When I'm finishing up homework at midnight and waking up at 5AM, I'm not going to go through the ten steps necessary for my perfect skin routine.
After washing my face, I take a few drops of tea tree oil in to my palm and apply it directly to my face.  Tea tree oil has anti-bacterial properties to prevent acne.  After applying the oil to my skin, I put on my Valentia Brightening Moisturizer.  This moisturizer keeps my face hydrated and gives it a healthy glow.  The scent is very fresh and the product absorbs quickly in to the skin.  I love it.
If I'm not working or filming a video, this is the end of the my skincare routine.  For work or filming days, I apply my Too Faced Primed and Poreless Primer or Smashbox Photofinish primer before applying foundation.  Lately, I've been loving the natural look so I'm using  the Missha Magic Cushion Foundation or the Bourjois healthy mix serum foundation.  These foundations even out your skin without making you look cakey.  The coverage is light to medium and gives your skin a natural dewey look.
At night, I use the Soap and Glory cleansing milk to wash off my makeup.  If I don't have makeup on then I just go straight to my Biore Charcoal cleanser. After washing my face, I apply the Neutrogena On-the-Spot Acne treatment all over my face then apply the Valentia Moisturizer. I like this spot treatment because there is only 5% benzoyl peroxide so it doesn't dry out my skin. For especially large zits, I dab a little EradiKATE sulfur treatment over it with a clean Q-tip.
When I need a quick pick-me-up or when I have multiple breakouts, I use the Dr. Jart Clearing solution sheet mask or GlamGlow supermud clearing treatment to help calm my skin.  I generally do this once a month to keep my skin smooth and clear.  Plus, these masks treat the hyper-pigmentation left by the acne.
And that's it.  My face has stayed relatively clear for over 6 months now.  If your skin gets dry from the cleanser, use the Soap and Glory cleansing milk for night and day.  This cleansers cleans your skin without stripping it.
My perfect skin routine may not work for your skin type, so adjust to fit yours.  And remember the perfect skin routine has to include a good cleanser and moisturizer.  These two powerful pieces will clear out clogged pores and keep your skin hydrated!
If you have any more questions, just leave a comment!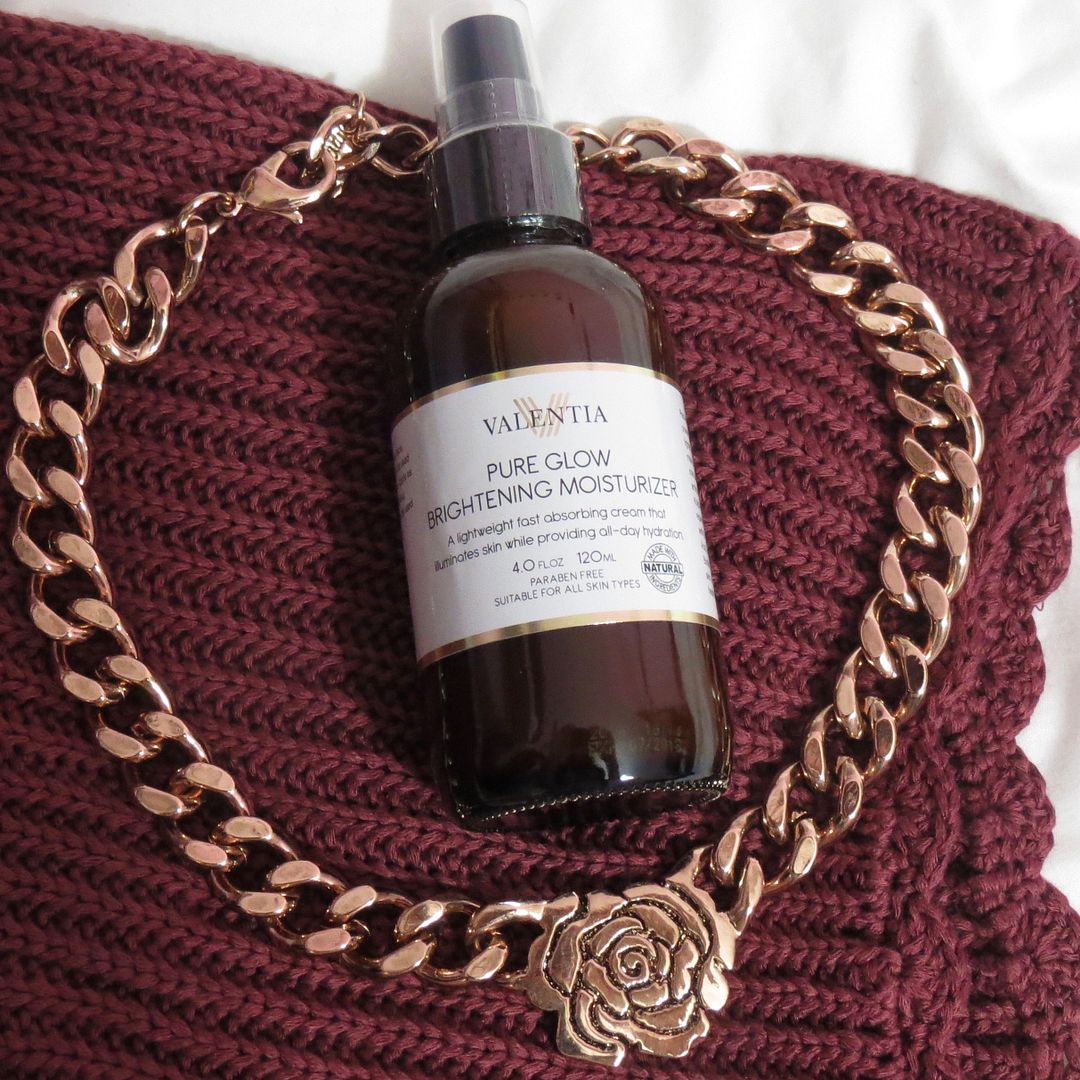 **Disclaimer: I received the Valentia Brightening Moisturizer free for reviewing purposes.
All opinions expressed are my own.**