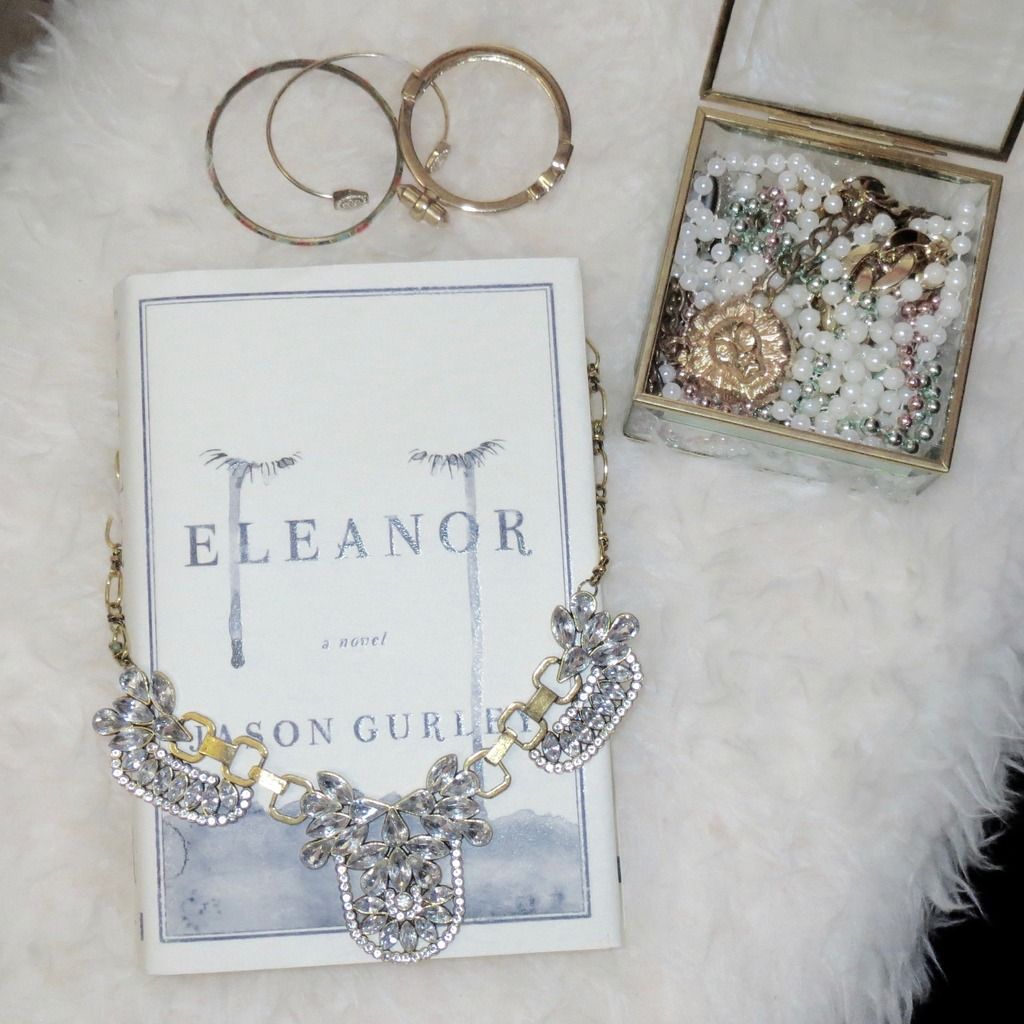 Guys, I love a good book.  Especially since it's fall and I can light my candles, curl up under a fuzzy blanket and read a great book without sweating my makeup off.  Anyway, I've been concentrating so hard on work that I honestly forgot how much I loved to read.  Now, my goal is to read a book a month.
Recently, I just finished Eleanor by Jason Gurley and it was one of those books that really took me by surprise. And before I get all English Major on you, don't worry.  I won't spoil the book for you. I'm just going to highlight a few scenes.
Character Development: Eleanor
In Eleanor, Jason Gurley brings the book to life with character development and imagery.  From the very first words, Eleanor comes alive.  Eleanor's analysis of the rain falling outside tells readers so much about her outlook on life and the state of her mental health.  Gurley's writing focuses on the subtle details.  And his attention to detail is what makes Eleanor a dream to read.
For example, Gurley describes the way Hob's slurps his hot tea.  This point let's the reader learn that he was a soldier in the Korean War.  From this fact, we learn that he spent enough time in Korea to actually learn some of their customs and use them in everyday life.
Imagery
In addition to character development, Gurley also uses imagery. An example would be the dust on the piano.  This small details tells readers about the critical relationship of Eleanor and her mother.  These small bits of imagery place the readers into the character's shoes.  Gurley teaches readers that imagery doesn't have to be graphic to be powerful.
As you read, the story unfolds and time gets lost.  But keep reading.  My advice to you is don't stop.  Once you get to the end, it'll all make sense and you'll want to read it again to catch all the small details.
Stay Tuned for next month's book review!
Disclaimer: I received this book free for reviewing purposes.  All opinions expressed are my own.