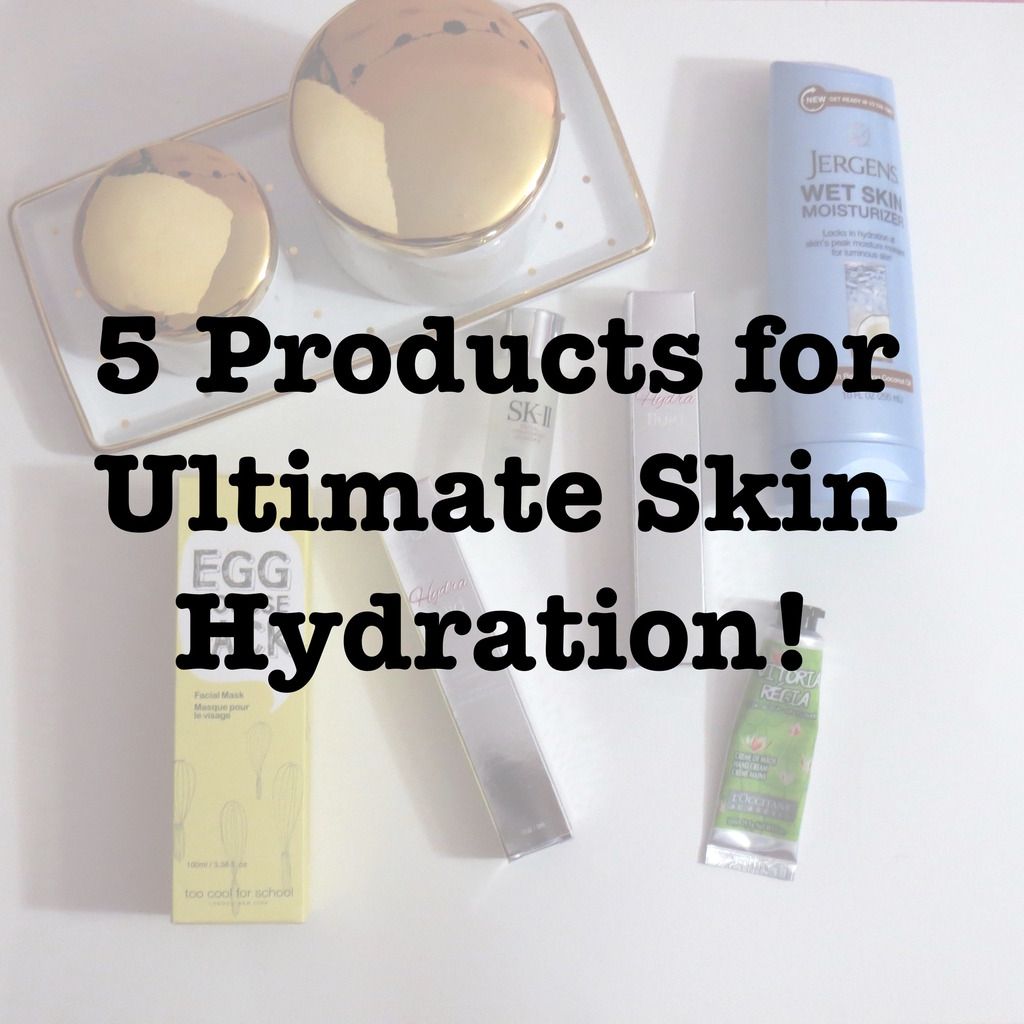 Yesterday, we had sunny skies in RVA!  It was beautiful and awesome and very much needed after 10 straight days of rain.  For a brief moment, I thought summer's here and my dry winter skin is GONE! BUT it's raining again today and not even 70 degrees outside.  It's so sad and my usually oily skin is now super dry.  Any skin problems= a trip to Ulta and Sephora.  So, here are my five ultimate products for skin hydration!
First Step to Ultimate Skin Hydration is a good mask.
My first product is a Korean product.  I love Korean skincare and makeup.  Koreans just have it all figured out!  The egg mousse pack from Too Cool for School.  The mask has a really interesting texture that is similar to shaving mousse.  After applying the mask and leaving it on for five minutes, I begin to wet my hands and gently massage my face with the product for two to three minutes.  This gently exfoliates my skin and leaves it feeling hydrated, smooth, and soft.
Second step is lock in that hydration.
After I cleanse my face, I love applying the SK-II Facial treatment essence to my skin.  I pour a few drops in to my palms and gently pat the product in to my skin.  This essence leaves my skin feeling plump and hydrated.  I also think it's helping the hyper-pigmentation on my skin, BONUS!
Third Step requires maintaining hydration throughout the day.
For foundation, my usual Tarte Amazonian clay foundation laches on to dry spots.  So, I started using the PUR Hydrafluid foundation.  And I am now in love!  The foundation blends in to the skin beautifully and leaves my face looking hydrated and more even-toned.  To prep my skin for foundation, I still love my Smashbox Photofinish primer!  It smooths any bumps on my skin and creates the perfect base for makeup!
Fourth Step (one of the most forgotten) is hydrate your face and BODY.
I don't know about you, but my legs get super dry after I shave my legs.  So, I love applying the Jergens Wet Skin Moisturizer after shaving.  It smells like coconut and it leaves my skin feeling hydrated and NEVER sticky.
Fifth Step, don't forget to moisturize your hands throughout the day!
For my hands, I love using the L'Occitane hand cream.  The lotion is not too thick and absorbs into the skin quickly, so my hands are never sticky or oily.
And that is it, guys!  Those are my five favorite products for ultimate skin hydration!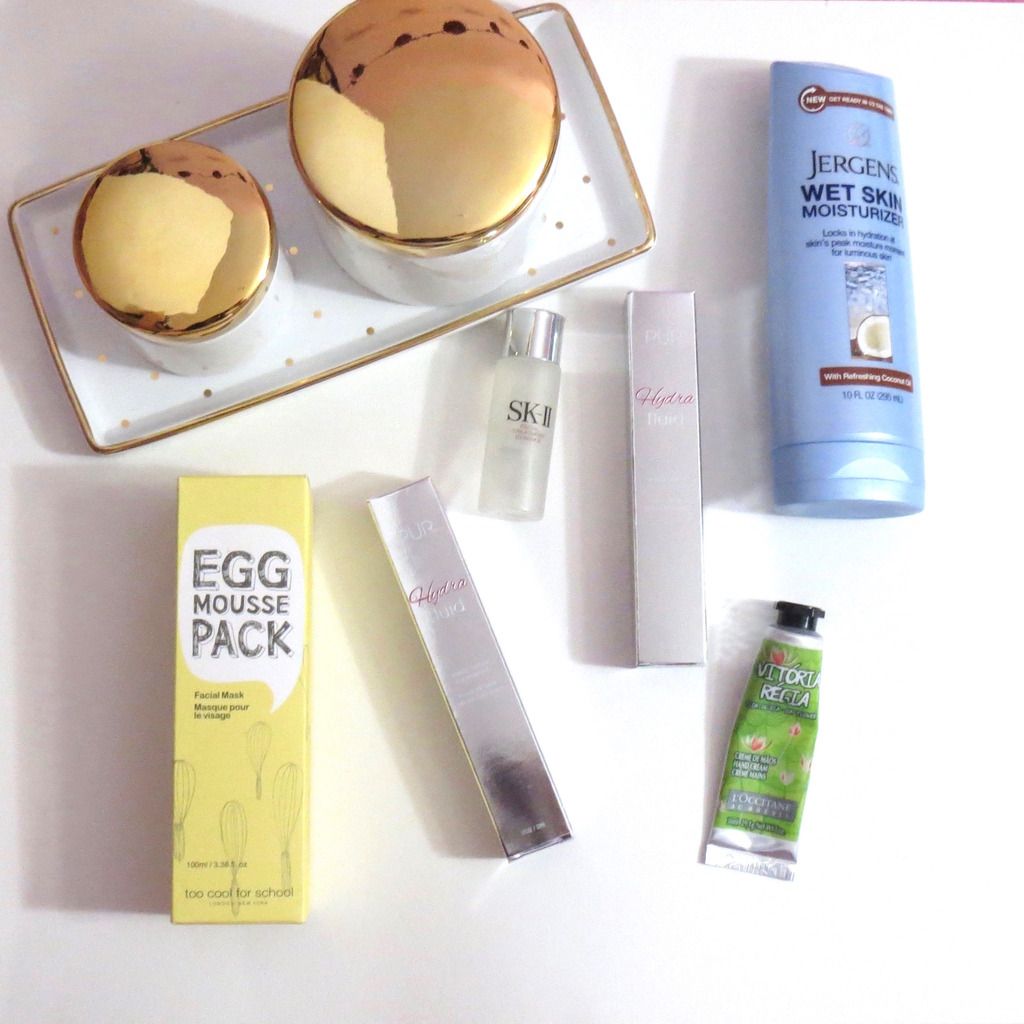 Which products do you love for hydration? Comment down below!